Nuestros amigos de Patta acaban de sacar su tercera colaboración con la marca Diadora, llamada "Italia" en honor al país de la marca.
El modelo que han escogido es el mismo que las anteriores veces, el N9000, y esta vez lo han fabricado en piel premium italiana, suede y nubuck. En color off-white, con detalles en rojo y verde y la out-sole en color goma.
Lanzamiento el próximo 25 de Octubre en 24 Kilates.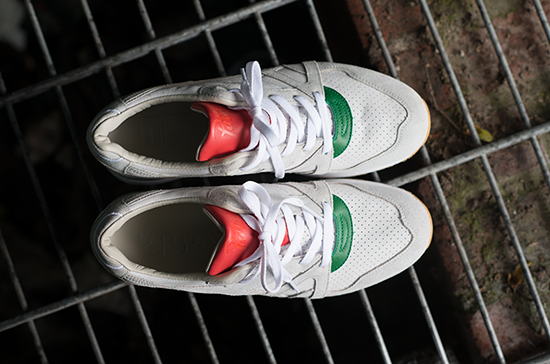 Our family from Patta are set to team up with Italian sportswear label Diadora for another round of throwback sneaker action.
The Dutch label have embellished the classic runner with premium pigskin suede, nubuck and supple Italian leather, with an off-white upper sitting atop a supportive EVA sole unit, with subtle Patta branding on the sneaker's tongue.
Launch next October 25th.