Adidas lanzaba al mercado en 1984 la primera zapatilla en incorporar una pequeña computadora, el modelo Micropacer. Este modelo, futurista y avanzado a la época en el que salió, vuelve a escena por su 30 aniversario en su color original: plata, azul y rojo.
Ya disponibles en 24 Kilates.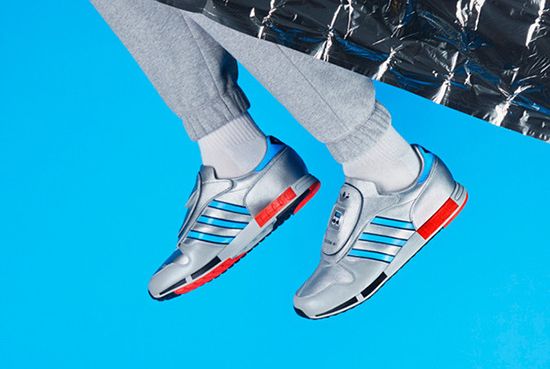 Came onto the market in 1984, the adidas Micropacer was just the first sneaker to incorporate a computer. It was the first footwear to have the digital device designated to it during a time when PC was still a rarity. Re-assigned to the adidas Originals line since then, the adidas Originals Micropacer OG is returning this Summer to mark its 30th anniversary. In the original (and futuristic) metallic silver, blue and red color scheme.
The Micropacer is now available at 24 Kilates .