Estamos muy orgullosos de presentar nuestra próxima colaboración con la marca Italiana Diadora; las N9000 "Toro". Como es habitual, nuestra cultura y nuestras raíces están presentes en el diseño de este nuevo proyecto dentro del 10º aniversario de la tienda. Las zapatillas están inspiradas en la belleza del Toro español: en su clase, su fuerza y poder, el valor y la resistencia; valores y condiciones que representan nuestra gente y también a nosotros.
Fabricadas en pelo y piel de la más alta calidad, los mismos materiales utilizados por las marcas de lujo del Norte de Italia. Tan sólo se han producido 300 pares para todo el mundo, lo que significa que la zapatilla estará disponible únicamente en 24 Kilates.
El primer lanzamiento será el próximo Sábado 25 de Abril, a partir de las 11:00 de la mañana, sólo en tienda. No habrá online release ese día ni se aceptarán pedidos por teléfono/email. El segundo lanzamiento será en Madrid; 50 pares se pondrán a la venta juntamente con una camiseta diseñada para el lanzamiento, el próximo Jueves 30 de Abril. ¡Más información pronto! Pasados estos dos lanzamientos anunciaremos el online release y el lanzamiento en la nueva tienda que abriremos en Bangkok.
¡Buena suerte a tod@s!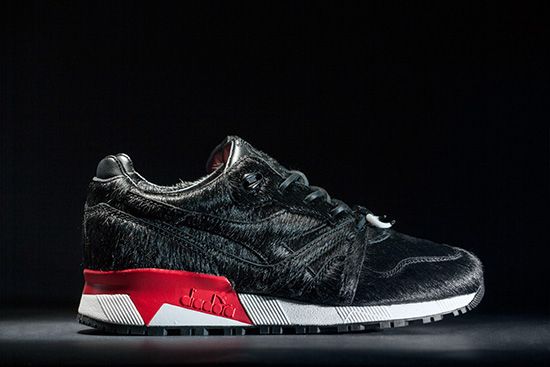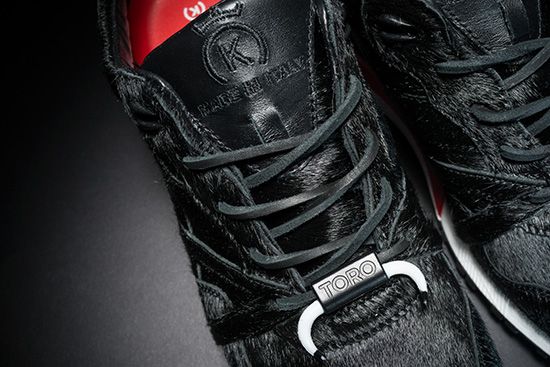 Our tenth Anniversary is here and We're very proud to announce our next project with the Italian Brand Diadora, , the 24 kilates x Diadora N9000 "Toro". The shoe is inspired in the beauty of the Spanish bull Breed; the Class, the Strength, the Power, the Bravery and the Stamina. Values and conditions that represent our people and as well us.
The shoe is made in Italy with the highest quality luxury leather and standards. We used the same quality leather as the Italian north based luxury brands use on their top accessories.
Only 300 pairs have been produced, which means that the shoe will be available only at 24 Kilates store. First release will be the next Saturday April 25st, in-store only. No phone/email orders will be accepted, sorry. Second launch will be in Madrid, the next Thursday 30th, stay tuned for more info & details. After those releases, we will announce the online release and the launch for the new 24 Kilates Bangkok opening.
Good luck to everyone!