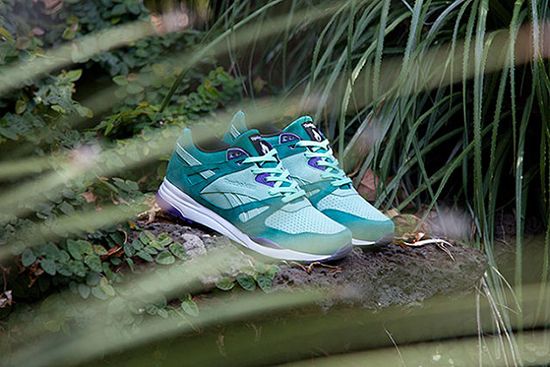 Siguiendo el aniversario del modelo de Reebok Ventilator, el próximo partner de la marca será la tienda de Escocia Hanon. Como la mayoría de sus colaboraciones, la tienda una vez más rinde homenaje a sus raíces del norte, inspirándose en Robert Bruce, un guerrero y rey Escocés. Robert observó un día en estado febril cómo una araña se construía su casa, y esta observación le ayudó a derrotar a los Ingleses en múltiples batallas.
Las zapatillas vienen con el upper en color verde y verde menta, guiño a las colinas Escocesas, detalles en violeta en referencia al musgo que se encuentra a menudo cerca de las piedras de esa zona, y en el talón viene la araña de la historia grabada.
Lanzamiento el próximo Sábado 18 de Abril en 24 Kilates.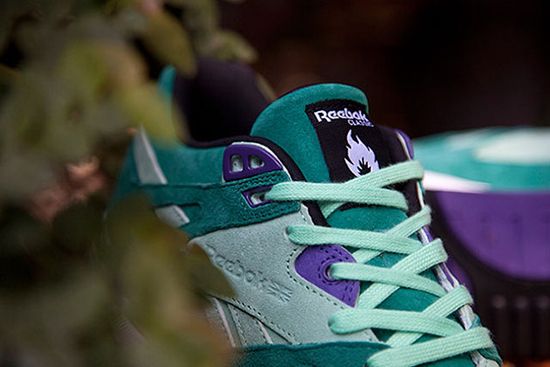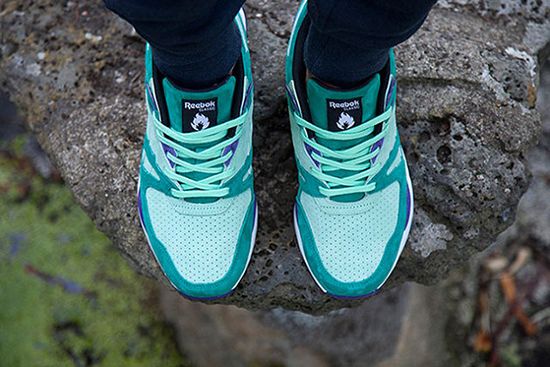 In celebration of the 25th anniversary of the Ventilator, Reebok has joined forces with Hanon for a commemorative take on the low-top silhouette. As with the majority of Hanon's collaborations, the shop once again pays homage to its northern roots, here drawing inspiration from Scottish warrior-king, Robert the Bruce. Robert's observation of a spider feverishly building himself a home served as inspiration and aided him in defeating the English in multiple battles.
The sneaker bears a green and mint-colored upper that acts as a nod to the rolling Scottish hills. The touches of purple strategically placed throughout point towards the moss that can often be found on the stone fences seen across the country. Webbing has been utilized on the footbed as a direct connection with the spider from Robert the Bruce's tale, as a coinciding spider has then been embossed on the heel.
The Hanon x Reebok Ventilator will be available the next April 18 at 24 Kilates.