Las Air Jordan IV "Bred" es una de las zapatillas mas buscadas y valoradas de todos los tiempos. Puestas a la venta por primera vez en Febrero de 1989 a un precio de 110$, relanzadas en 1999 y ahora vuelven a salir a la venta este mes de Noviembre, como viene siendo normal en los últimos bombazos de Air Jordan estarán disponibles en 24 kilates.
Debido a que se trata de las Jordan IV, no hace falta descripción alguna para esta joya, tan sólo decir que estará disponible en el "Bred" colorway (Red & Black), con el inner linning, los refuerzos en la media suela y el pasador de cordones en color gris.
Pre-orders aquí: shop@24-kts.com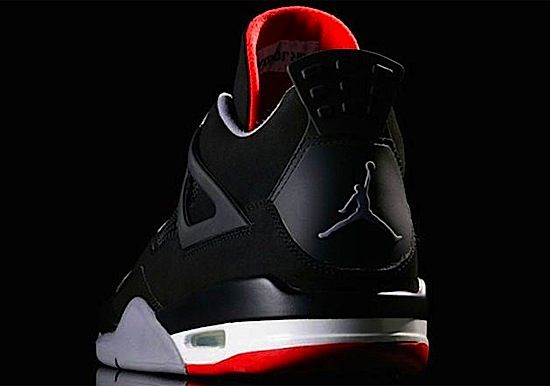 The BRED Air Jordan 4 is one of the most coveted sneakers of all time, breaking necks anytime they are seen out in the street. For the second time since 1989, the sneaker will be making a comeback that month. Due to the 4′s iconic status, no real introduction and description is needed. Available in the Jordan Brand's BRED color scheme (Red & Black, the high top sneaker is accented with Grey on the inner lining, midsole and lace reinforcements.
If you missed out on these the first two times around, make sure you cop them this Fall at 24 kilates. Pre-orders here: shop@24-kts.com