Una vez más la tienda Sueca Sneakersnstuff se une con Asics para trabajar en un nuevo proyecto. Los chicos de Sneakersnstuff han vuelto a escoger su silueta favorita de Asics, el modelo GT II, el mismo que escogieron cuando lanzaron en 2011 las "Runestone".
La zapatilla está inspirada en una película Sueca clásica titulada "The Seventh Seal", escrita y dirigida por Ingmar Bergman.
Esta versión de GT II está fabricada en heavy black nubuck con detalles en blanco. En el talón y en el interior hay detalles de piezas de ajedrez. El stripe en el lateral de la zapatilla es negro y con base 3M.
Las Sneakersnstuff x Asics GT II estarán disponibles en 24 kilates el próximo 27 de Octubre.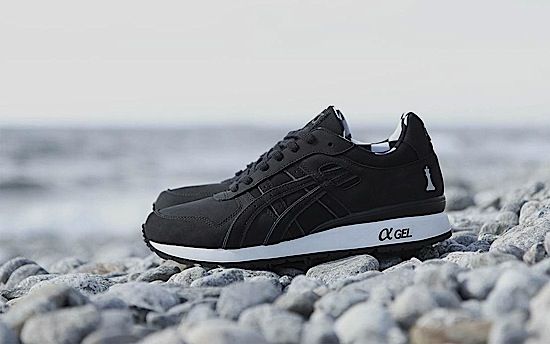 Once again Sneakersnstuff teams up with ASICS to work on a new collaboration project. For this round Sneakersnstuff chose to work on their favorite ASICS silhouette – the GT-II. The same model that they worked on for their first project with ASICS back in 2011 when they released a runestone version of the shoe.
The inspiration for the design this time comes from the classic Swedish movie "The Seventh Seal". A film that was written and directed by the legend Ingmar Bergman. The story of the movie takes place during the Black Death in Sweden and you follow the journey of a medieval knight and his game of chess with Death regarding his life.
This version of the ASICS GT-II is made in heavy black nubuck with black and white details. On the heel and sock liner you have the chess pieces from the game and of course it comes with a checkered lining. The stripe on the lateral side of the shoe is black with 3M base and on the medial side the stripe is white with a 3M base.
The Sneakersnstuff x ASICS GT-II will be released at 24 kilates the next October 27th.