El modelo que presenta 24 Kilates está inspirado en la participación de un miembro de nuestra familia en una de las regatas oceánicas más extremas del mundo.
El webmaster de la casa desde sus inicios, Jorge Madden, participa en la Mini Transat, cruce del Océano Atlántico en solitario a bordo de barcos de competición de 6,5 metros de eslora. Más de 4.200 millas, aproximadamente 30 días de navegación en solitario compitiendo contra 84 de los mejores regatistas de 16 países. El número de vela de Madden, ESP636 y la grímpola del 24 Kilates Yacht Squadron son los principales motivos que adornan este modelo 117 de Ellesse, que vendrá acompañado con un kit especial.
El release está previsto para el próximo Jueves 15 septiembre, pero nosotros lo celebraremos el siguiente Sábado 17.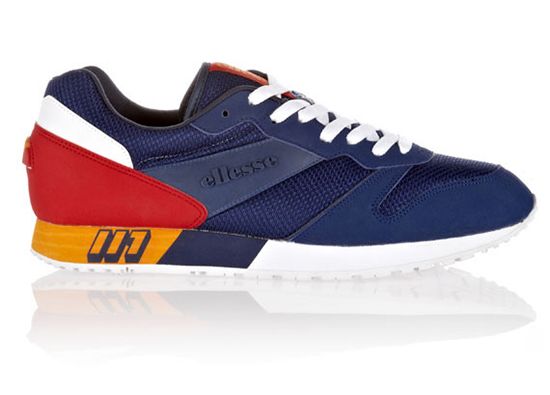 The legendary sports brand Ellesse gives us the opportunity to work on his latest "Fab Five" project collaboration. It also includes Colette (Paris), Harvey Nichols (London), The Grand (Zurich) and Sneakersandstuff (Stockholm).
24 Kilates features a model inspired in the participation of a member of our family in one of the most extreme ocean races in the world. The webmaster of the house since the early days, Jorge Madden, participates in the Mini Transat, across the Atlantic single handed regatta on boats of 6,5 meter of length. More than 4200 miles, about 30 days of solo sailing competing against 84 of the best sailors from 16 countries. Madden's sail number ESP636 and the pendant of 24 Kilates Yacht Squadron decorate this Ellesse model 117, which is packed in a limited edition kit.

The project will see an official retail launch on September 15Th, but we will delay it until the following Saturday 17Th.