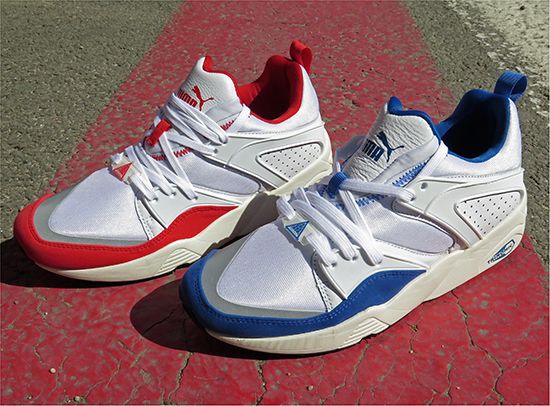 Puma nos presenta la segunda parte de su Primary Pack. Consta de dos colores básicos de Blaze of Glory, fabricadas en mesh blanco brillante y piel, una con piezas en rojo y la otra en azul y ambas con la media suela de color blanco roto.
Ya disponibles en 24 Kilates y online próximamente.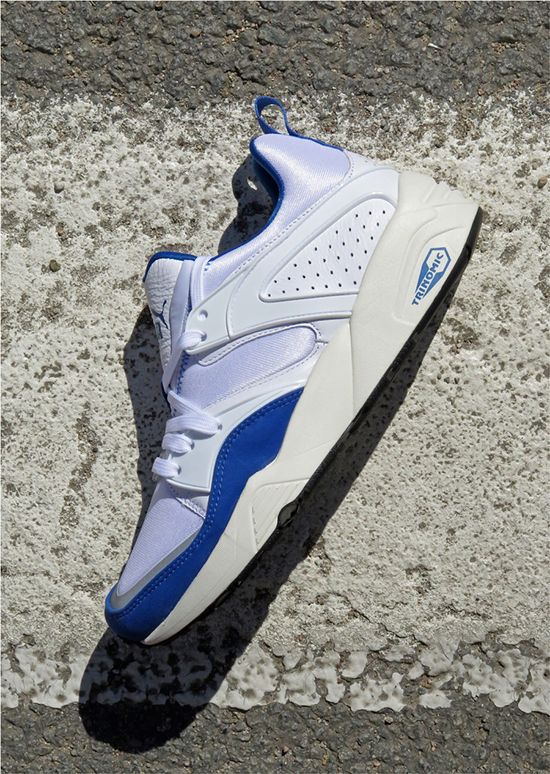 Puma is following up their triumphant Primary Pack very quickly indeed with this fresh gaggle of Blaze of Glorys. The 1990s fascination with bright whites and glaring colours is faithfully honoured in the two-pack, with each shoe served in white mesh with deadly black accents and a flash of colour, either blue or red.
The Puma Primary Pack part 2 it's now available in-store & online soon.