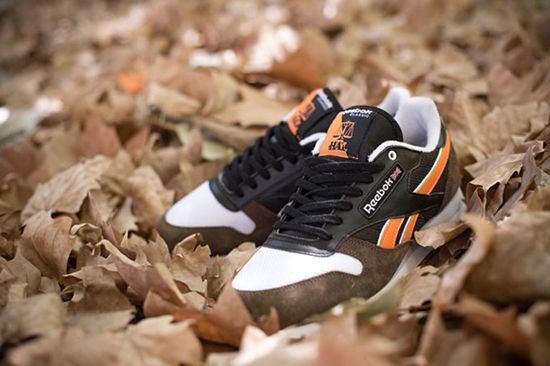 High and Lows está de vuelta con una nueva colaboración de la mano de Reebok, la primera en el décimo aniversario de la tienda. Los australianos ya habían diseñado varios modelos de la marca, así como Pump y GL6000, pero esta vez han preferido el modelo Classic Leather.
Los colores elegidos representan la estación de Otoño, el upper está fabricado en una mezcla de premium suede y piel en colores marrón, blanco, naranja y negro.
Disponibles el próximo Sábado 28 de Marzo en 24 Kilates.
Highs & Lows are back with a new Reebok project. The HAL boys have hit the lab with Reebok in the past, spawning a Pump and GL6000, and now they take on the Bolton-born brand's pièce de résistance.
The autumn (fall) season currently keeping things free and breezy in the Southern Hemisphere serves as the inspiration for this Classic Leather, and the brown, orange and black sneaks camouflage very nicely into a bed of crispy fallen leaves – check the pics above for proof.
The HAL x Reebok Classic Leather 'Autumn Leaves' will be available the next Saturday March 28th at 24 Kilates.