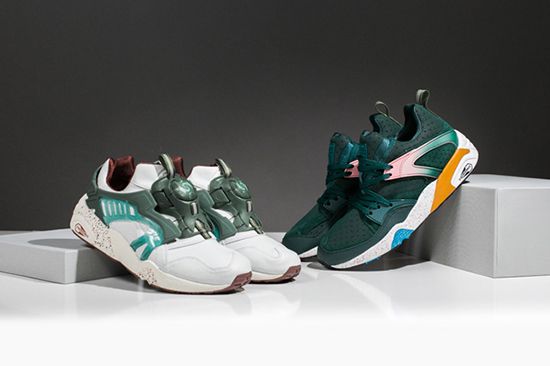 Siguiendo el primer pack de Size? x Puma "Wilderness" que lanzamos a la venta el pasado mes, las dos marcas vuelven a la carga con el segundo lanzamiento. Mientras que en el primer pack los modelos escogidos eran el XS850 y el R698, esta vez Size? ha elegido el Blaze of Glory y el Disc Blaze. Como sus predecesoras, ambos modelos están inspirados en terrenos salvajes.
El modelo Disc Blaze viene fabricado todo en piel blanca, con el disc system en varios tonos de verde, media suela blanca y el out-sole en marrón. Las Blaze of Glory vienen fabricadas en mesh y piel de tonalidades verde oscuro con detalles en el strap trasero en color rosa y la media suela blanca con piezas en marrón y azul.
Lanzamiento este próximo Sábado 6 de Septiembre.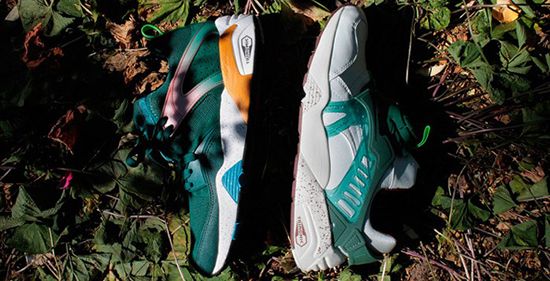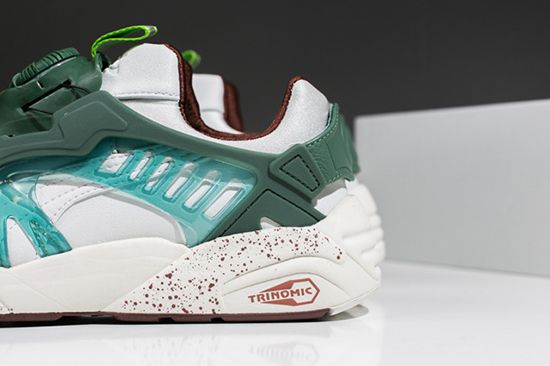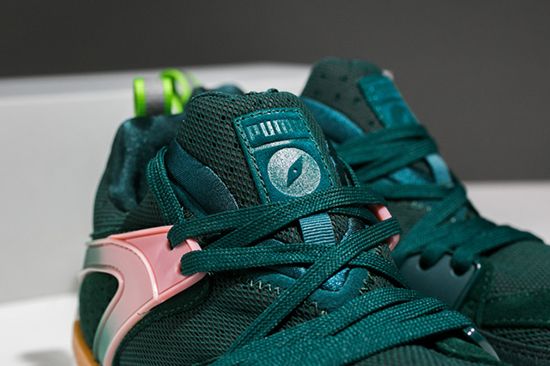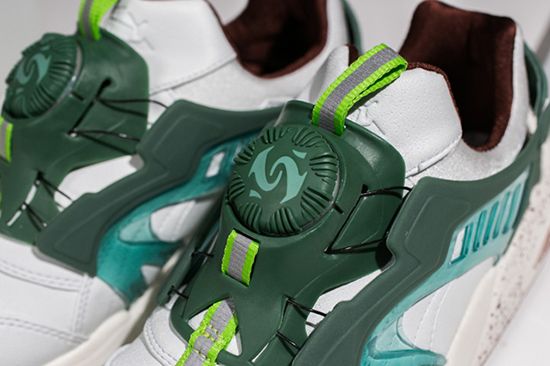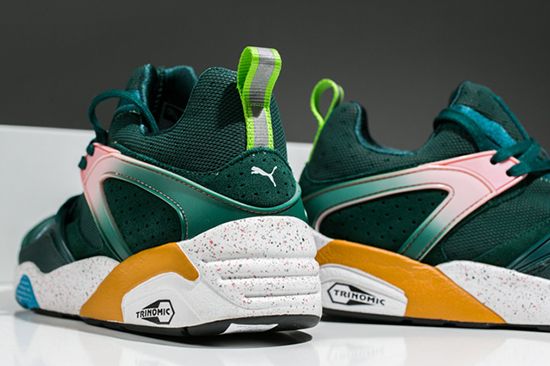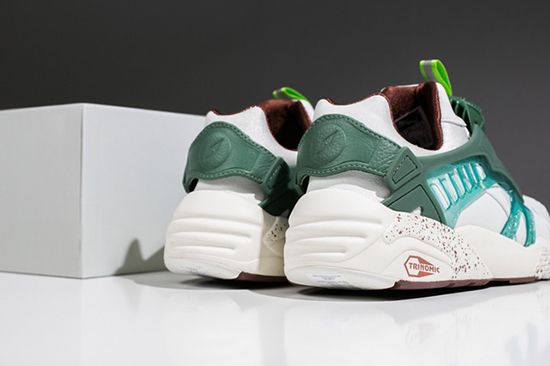 Following on from the first PUMA x size? "Wilderness" collection which dropped last month, the two brands have teamed up once again for a second drop. While the last range featured PUMA's R698 and the XS850 silhouettes, this time they've turned their focus to the Disc Blaze and Blaze of Glory. Like their predecessors, both sneakers have been inspired by wild terrains, and in this case in particular, the dense, overgrown forestation of the Amazonian jungle ends its inhabitants.
The Disc Blaze features a heavy waxed canvas upper, with an ice green cage unit and brown sole unit, both inspired by the colors of evergreen trees. The Blaze of Glory pays homage to the amphibious habitats of the amazon in the form of a bright pink heel wrap which is teamed with a multi-speckled midsole, a nod to the plants and flowers.
Launch next Saturday September 6th.