La tienda Australiana Highs & Lows y la marca Francesa Le Coq Sportif han creado un pack de dos colores del modelo R1000 llamado "Swan Pack".
El primer modelo, el Black Swan, está basado en los cisnes negros que predominan en la ciudad de Perth y está fabricado en piel y suede negro, contrastando con el toe-box de piel perforada en naranja y detalles en amarillo y rojo. El segundo modelo, el White Swan, basado en los cisnes blancos, está fabricado en piel y suede blanco, mientras que el toe-box viene en el mismo color que el Black Swan y también fabricado en piel perforada. Para acabar, detalles de la zapatilla en amarillo y gris.
Lanzamiento el próximo Sábado 6 de Septiembre.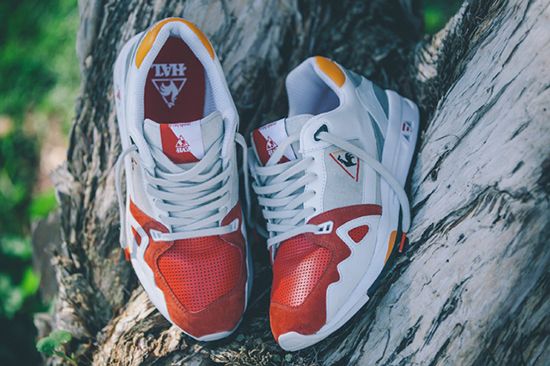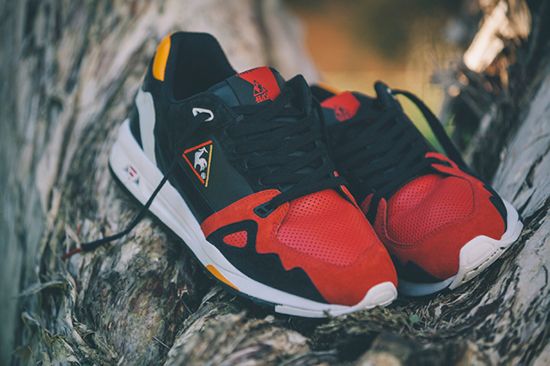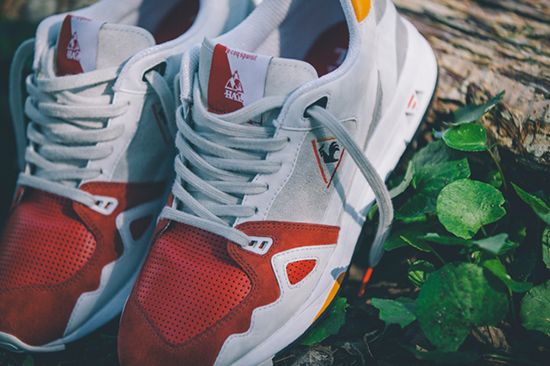 Aussie retailer Highs and Lows has linked up with Le Coq Sportif to create a duo of R1000s as part of its "Swans Pack".
A common sight in HAL's hometown of Perth, the Black Swan serves as the inspiration for the first model, which features a black leather and suede upper with a contrasting orange toe box in a mix of perforated leather and suede, and yellow and white accents to round out the design. In stark contrast, the White Swan-inspired model features a white suede and leather upper with the same orange suede and perforated leather toe box, and yellow and grey leather accents to round out the design.
Launch next Saturday September 6th.