La skate shop de Michigan Premier ha diseñado para Saucony un set de dos colores de Shadow 6000 llamado "Life on Mars". Los colores de las zapatillas están basados en los diferentes materiales que constituyen el terreno del planeta Marte, y jugando con el tema de la colaboración las han fabricado en suede y piel perforada. Las Premier x Saucony Shadow 6000 "Life on Mars" estarán a la venta el próximo Sábado 12, primero en tienda.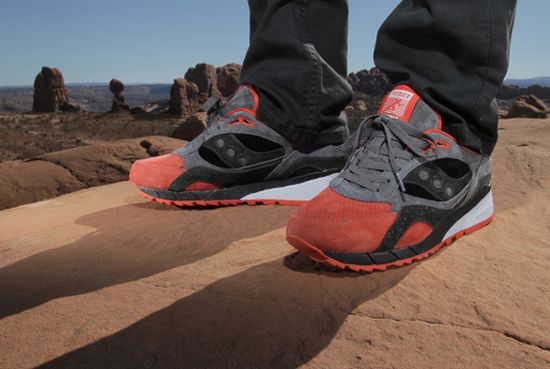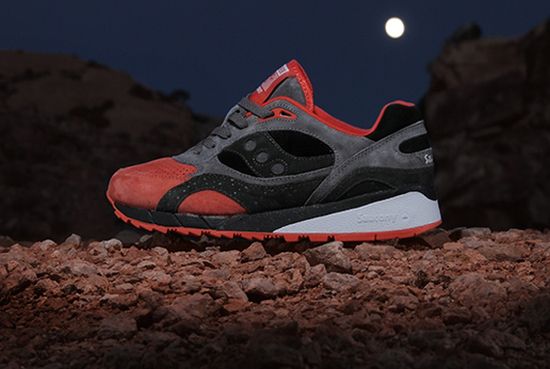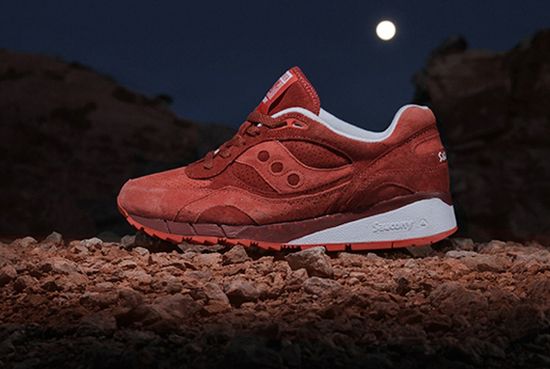 Michigan retailer Premier teams up with Saucony to rework the footwear brand's Shadow 6000 silhouette. Consisting of two unique colorways, the "Life on Mars" pack imagines the sneakers on the terrain of their home planet. Playing on the pack's theme, the sneakers feature "a heavy suede body for protection from the -80 degree temperatures and violent winds, surface camouflaged speckles and red paneling, and a triangular lug sole for handling the rugged terrain. The Shadow 6000 is designed for speed so any hostile martian encounters can be swiftly avoided, and comfort so you can wear them from field exploration to the home base."
The Premier x Saucony Shadow 6000 "Life on Mars" Pack will be available at 24 Kilates next Saturday 12th, in-store first.