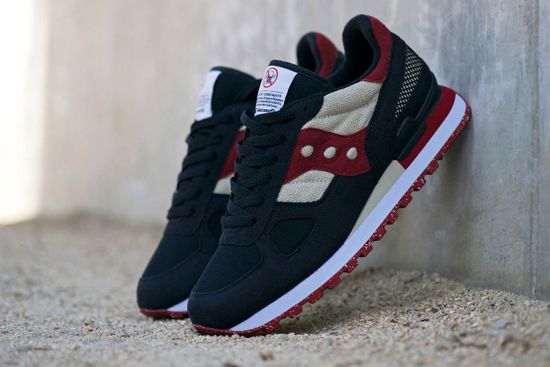 BAIT nos presenta la segunda de sus colaboraciones con Saucony dentro del proyecto "Cruel World". Fabricadas cómo sus antecesoras sin materiales animales, sólo con materiales veganos, estas Shadow Og vienen en color azul marino, rojo y crema, con las plantillas fabricadas en corcho y la suela en rojo con manchas de pintura blanca. También traen detalles cómo el logo del proyecto en el talón y la lengüeta.
Disponibles en 24 kilates este próximo Sábado 26 de Abril, primero en tienda.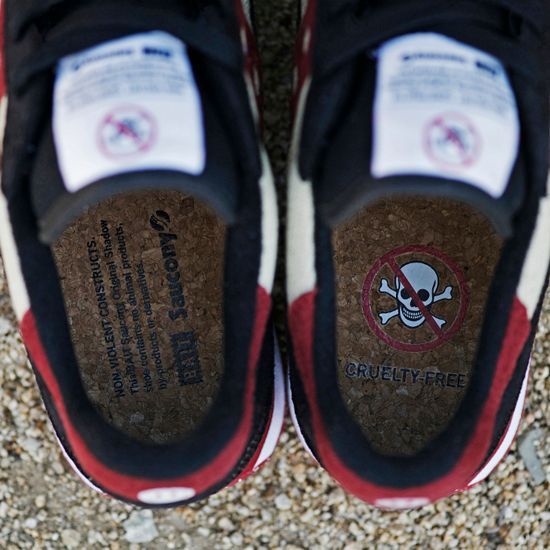 BAIT presents the second installment of its "CruelWorld" initiative, an ongoing charity effort done in collaboration with Saucony. Designed to carry a positive statement by using cruelty-free vegan materials, the sneaker's upper is comprised of vegan suede, canvas and natural hemp. The midsole, outsole and all other components are also vegan-approved. The black, red and natural color scheme is outfitted with a unique speckled outsole. Additionally, the tongue carries a disclaimer assuring the shoe is made of "non-violent constructs" while the heel is adorned with the positive symbolism of the shoe.
The Shadow Original "CruelWorld 2" will be available at 24 kilates next Saturday April 26th, in store first.