La siguiente tienda en presentar su edición para el 25 aniversario del modelo de Reebok Ventilator es Mita Sneakers. La tienda Japonesa nos presenta otra excelente interpretación, vistiendo a estas Ventilator en premium buttery suede, mezclando azul marino en el upper y en el heel y azul claro en el toe-box. La mediasuela viene en color blanco brillante, mientras que el logo de la tienda asiática está estampado en cada lengüeta. Cada par viene con tres pares de cordones para combinar.
Disponibles el próximo Sábado 21 de Febrero en 24 Kilates.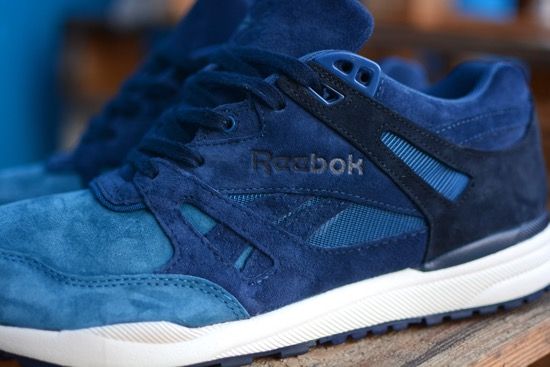 The year of the Ventilator perseveres on with another high-quality collab of the classic Reebok runner, this time done-up by mita. Japan's premium sneaker retailer presents another excellent interpretation of a sneaker, as usual, outfitting the Ventilator in a premium buttery suede upper in a blue color palette that transitions from dark navy at the heel to light blue at the toe. Adding some contrast is a bright white midsole, while embossed branding is found on each tongue.
Launch next Saturday February 21st at 24 Kilates.