Este año 2015 marca el 25 aniversario del modelo Ventilator, de Reebok. La tienda de Nueva York Extra Butter tiene el privilegio de ser la primera en presentar su diseño. Las zapatillas están inspiradas en la popularidad que obtuvo la comida Halal durante la década de los 90 en NY. El cordero, el pollo y el falafel han inspirado el colorway del upper y el moteado de la media suela representa el arroz amarillo. Cada par viene con varios cordones para combinar.
Lanzamiento el próximo Sábado 14 de Febrero en 24 Kilates.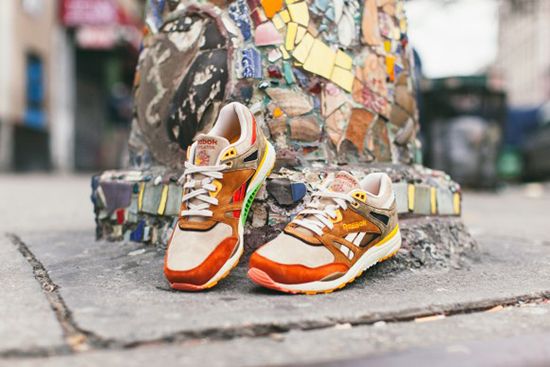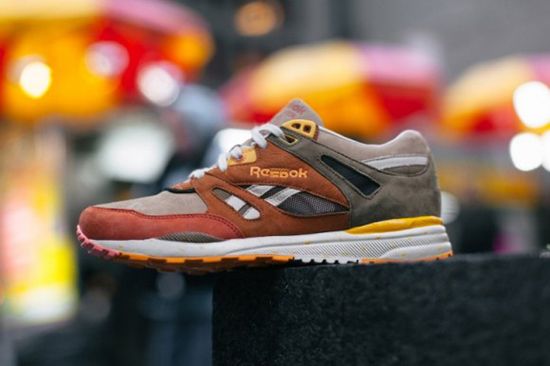 This year marks the 25th anniversary of the original release of the Reebok Ventilator silhouette sneaker. From the minds behind retailer Extra Butter, the latest colorway is inspired by the rise in popularity of halal food carts in New York City during the '90s, and has appropriately been dubbed "Street Meat."
Colors resembling those you'd find on a halal plate: lamb, chicken and falafel inspired upper with a yellow rice speckled midsole and undercooked chicken outsole along with extra lace options for the infamous red and white sauce. Comprised of nubuck material akin to the microplush found in your living room as a child, the color on the toe box can be altered by brushing the pile in the opposite direction.
Launch next Saturday February 14th at 24 Kilates.