Con un sinfín de colaboraciones sobre el modelo Gel Lyte III durante los pasados años, Ronnie Fieg ha basado su última colaboración con Asics sobre el último modelo que la marca Japonesa acaba de reeditar, el Gel Lyte V y finalmente podremos disfrutar de ellas en Europa.
Con una mezcla genial de colores cómo el rojo, burgundy y rosa, mezclando Premium nubuck en el upper, neopreno y sport mesh para el toe-box, y para acabar con un set de rope-laces, las Gel Lyte V de Ronnie Fieg estarán disponibles para la venta el próximo Sábado 16 de Noviembre, a partir de las 11: 00 de la mañana.
Lanzamiento sólo en tienda. Precio 140€ Tallas disponibles del 8 al 12us.
Buena suerte a todos!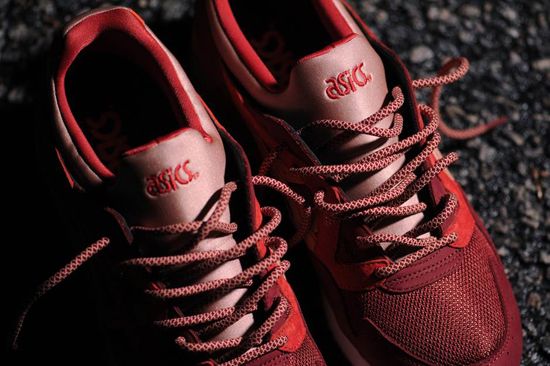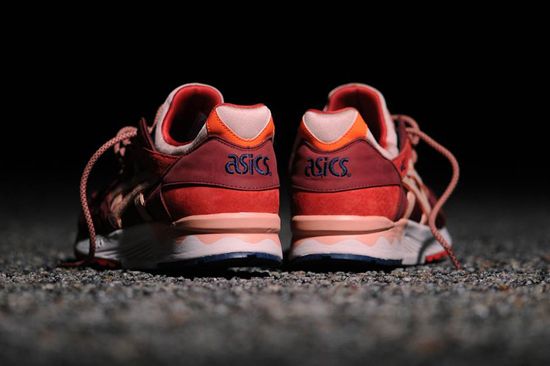 It seems that the explosive eruption of Ronnie's ASICS Gel Lyte V release has begun to burn foreign shores. With a gaggle of classic Gel Lyte III colabs released over the past couple of years, NYC's Ronnie Fieg has turned his attentions to the next best thing in the ASICS line-up – the Gel Lyte V. Offering a lighter touch and ample opportunities for chaotic colour blocking, the Gel Lyte V's return seems perfectly timed as we progress into the 90s back catalogue. Ronnie's trademark of effortless simplicity has also been parked in favour of a fiery concoction of volcanic rock, topped off with wispy hits of hot magma that should really wake up the neighbourhood. Hiker-style rope laces, premium nubuck and a tough mesh toebox complete the ensemble. Looks like another surefire solid gold effort from the Ronnie Fieg hit factory!
Available next Saturday November 16th, at 11:00 am.
In-store only. Price.140€ Sizes from 8us to 12us. Good luck to everyone!