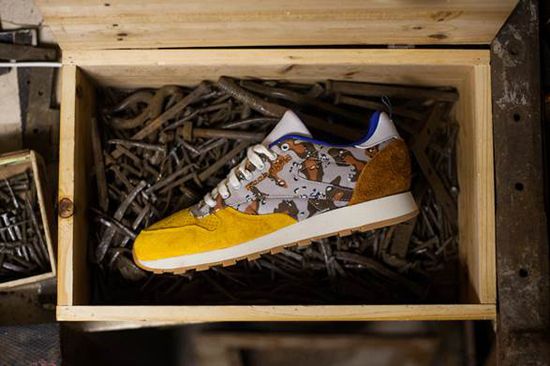 Colaborando juntos por primera vez en estos últimos dos años y para el 30 aniversario del modelo de Reebok, la tienda de Boston Bodega nos sorprende con una edición de Reebok Classic Leather.
Las zapatillas vienen con los paneles laterales en desert camo print, separadas del toe-box que viene en suede mostaza y el talón en suede marrón. La lengüeta está fabricada en piel de color gris claro y trae el logo de la tienda impreso, suela blanca y gum outsole. El interior de la zapatilla viene en color azul mientras que las plantillas traen el logo "Don't get stung" impreso en una de ellas y en la otra la "B" de Bodega.
Las Bodega x Reebok Classic Leather Lux "U.S.B.D.G.A."a la venta el próximo Sábado 26 de Octubre, en 24 kilates!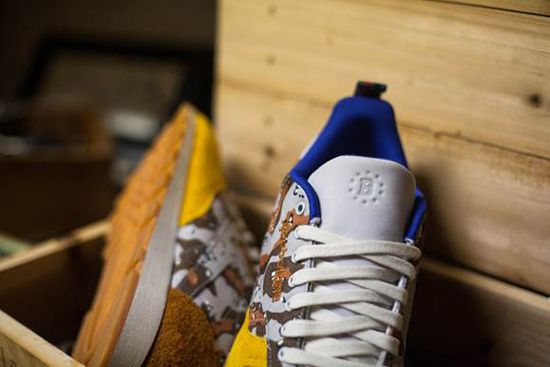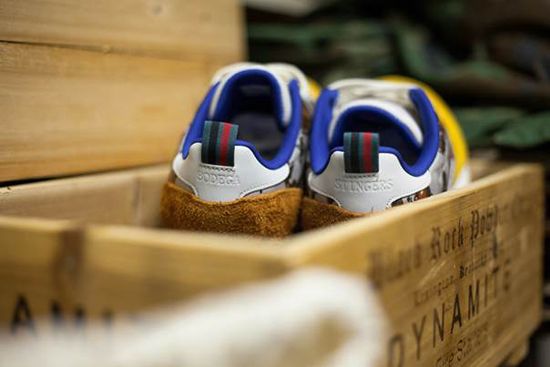 Collaborating together for the first time in over two years, Boston superstore Bodega teams up with Reebok Classic to bring us a very special sneaker. Influenced by military aesthetics and traditions, the aptly named "U.S.B.D.G.A." draws from the idea of nicknamed special military divisions – for example The Screaming Eagles – with Bodega's unit the "Killer Bee Stingers." Styling itself as a military unit, the sneaker collab with Reebok forms part of their uniform. Drawing from both the military and bee influences, the sneaker comes in a desert camouflage/mustard/peanut butter/royal blue colorway. The desert camouflage mid-panel separates mustard and peanut butter suede on the upper, while a light grey tongue, off-white midsole and gum outsole ground the look. A royal blue collar and tricolor heel tab add military touches, while an embossed Bodega logo on the tongue, "Bodega Stingers" at the heel, and a printed Bodega stamp featuring the unit's motto "Don't get stung" features on the left insole.
The Bodega x Reebok Classic Leather Lux "U.S.B.D.G.A." will be on sale next Saturday October 26th, at 24 kilates!