Air Max Chronicle es una guía de 115 páginas dedicadas a todas las siluetas creadas por Nike bajo el nombre Air Max.
Una verdadera joya de revista dónde se pueden ver todos diseños, los colores originales y el impacto de estas zapatillas en el mundo actual.
Disponible en 24 kilates.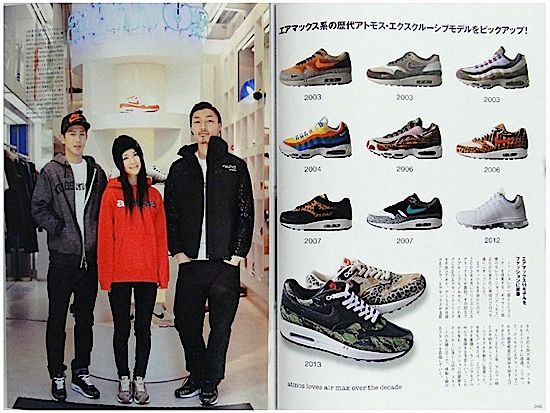 An absolutel must buy for any Air Max obsessive, Air Max Chronicle is a comprehenisve guide to anything and everything you could hope to know about the most celebrated family of footwear silhouettes ever.
This exhaustive of the design, culture and impact of Air Max includes almost every silhouette that has ever been graced with a visible air cushioning unit. A real gem.
Available at 24 kilates.