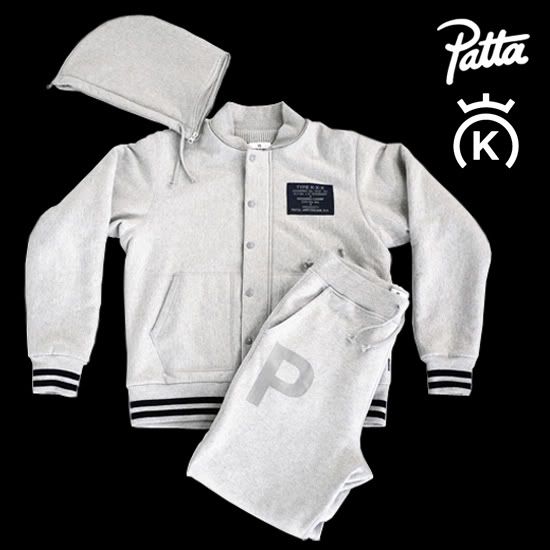 Os presentamos el último proyecto de PATTA.
Esta vez asociados con la marca Canadiense Reigning Champ, famosa mundialmente por su enorme calidad en sweaters, hoodies y camisas de gran calidad.
PATTA y REIGNING CHAMP han creado un juego de dos chándals completos fabricados con el mejor algodon disponible.
La chaqueta destaca por su forro termal interior y su capucha extraíble, y los pantalones por su sujeción de cordón de cintura y de tobillos.
Disponible en dos colores(dark navy/heather grey) y tan sólo se han fabricado 75 sets por color .Precio de venta: 250€.
A la venta a partir del próximo Sábado 11 de Septiembre .
Interesados enviar pre-order a: shop@24-kts.com
Patta's latest collaborative project is a team-up with Canada's Reigning Champ, the in-house brand of the CYC Design factory known for great design, fit and quality sweaters, hoodies, fleeces and shirts. PATTA and REIGNING CHAMP have created a set of heavyweight Canadian fleece garments, which consists of a custom zip hood jacket and fleece sweatpants.
The jacket features subtle details such as thermal lining, button overlay and detachable split zip hood, while the sweatpants feature adjustable draw cord waist and bottom cuffs and side pockets/back welt pocket with zip closure. Both garments feature military-inspired cross-brand labeling. 2 colorways in all: dark navy and heather grey.
The sets are limited to 75 pieces per color worldwide and scheduled to release at 24 kilates on Saturday September 11th with a retailprice of 250,00 euro per set.
Pre-orders at: shop@24-kts.com