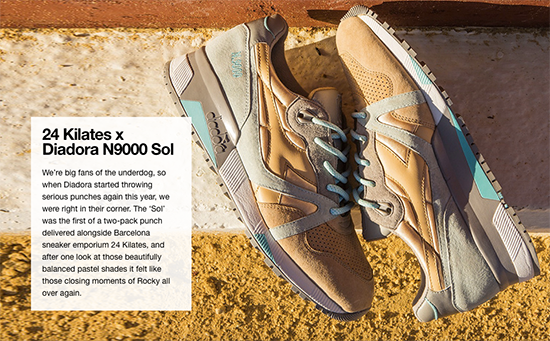 ¿Cómo lo celebras cada vez que hay un lanzamiento de zapatillas increíbles a través de todo el año? La respuesta es simple: no puedes. El mejor premio que una zapatilla puede recibir es formar parte de la cuidadosa lista que Highsnobiety selecciona, en la que se encuentran las zapatillas más populares y exitosas del año. Nuestra última colaboración, las 24 Kilates x Diadora N9000 "Sol" se encuentran en esta lista. Elige libremente tus zapatillas favoritas de este año y entra en el concurso de un iPhone 6 o bien un iPad Air 2.
Puedes votar por nuestra zapatilla pulsando aquí.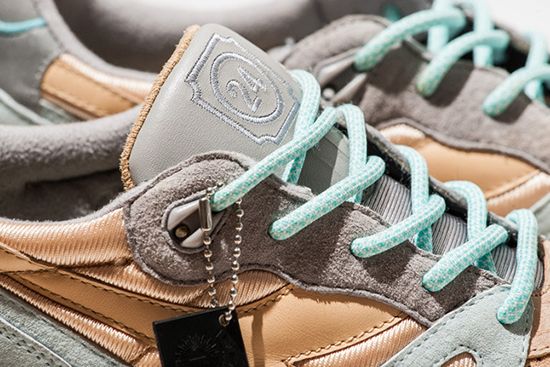 How do you celebrate every single amazing sneaker released across an entire year? Simple answer: you don't. The Best Sneaker award is a Highsnobiety careful selection of the shoes they thought were the most popular, the most successful, and the most beautiful examples of footwear design released this year. Our last collaboration, the 24 Kilates x Diadora N9000 "Sol" is in the list. Feel free to choose your favourite sneaker pair of the year and enter in the contest of a brand iPhone 6 or and iPad Air 2.
Vote for our collaboration here.