La firma italiana Diadora une fuerzas con la tienda escocesa Hanon para presentarnos una colaboración muy interesante. Se ha escogido el clásico modelo de running N9000, lanzado en 1990. Los chicos de Hanon se han inspirado en el "Saturday Special", el servicio de transporte público de los años 80 en Reino Unido, la paleta de colores rinde homenaje a los trenes y autobuses de la época.
El colorway nos ha sorprendido gratamente, los tonos verdes, marrones y algún detalle en rojo combinan a la perfección. La composición se centra en el contraste entre piel lisa y ante, aunque disponemos de malla transpirable en la pala. Hay un elemento importantísimo a destacar, se trata de la fabricación Made in Italy, la cual nos asegura un extra de calidad, además de mantener la autenticidad de un producto nacido en Italia. La talonera dispone de los siguientes elementos bordados: la identificación del modelo N9000, así como la tipografía de Diadora y la "llama" de Hanon en el pie izquierdo y derecho respectivamente.
Lanzamiento en 24 Kilates el próximo viernes 27 de junio. In-store desde las 11 am.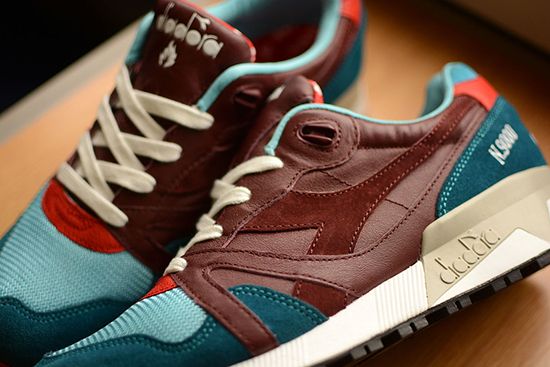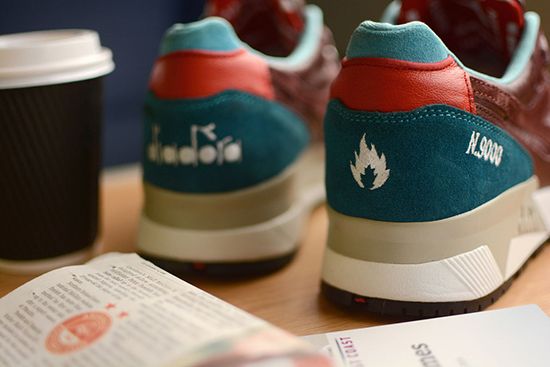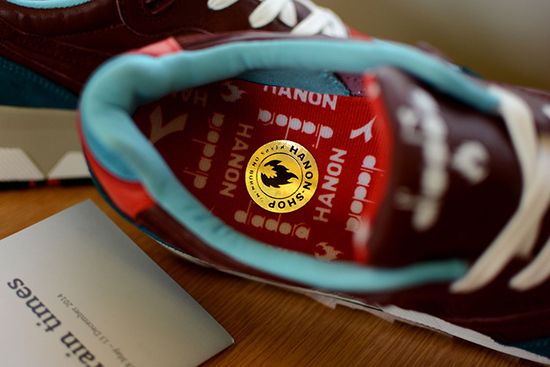 Italian brand Diadora joins forces with Hanon Shop plaid to introduce an interesting collaboration. They have chosen the classic running model N9000, released in 1990. Hanon has inspired in the "Saturday Special", the public transport of the 80's in the UK, the color palette pays tribute to trains and buses of the time.
The colorway was a pleasant surprise, the greens, browns and some detail in red blend seamlessly. The composition focuses on the contrast between smooth skin and suede, but it has a breathable mesh on the upper. There is an important element of note, is the manufacture Made in Italy, which ensures an extra quality, in addition to maintaining the authenticity of a product born in Italy. The heel has the following embroidered items: N9000 model identification and Diadora typography and the "flame" of Hanon in the left and right foot respectively.
Release next Friday 27th June. In-store from 11 am.