La cuarta colaboración de Ellesse para el Fab five Project es con la tienda de Zurich The Grand.
Los Suizos han escogido el modelo Levanto de la marca.
Las zapatillas vienen en piel marrón, con detalles en rojo dándole un aspecto de montaña.
Un par de calcetines de hiking van incluidos en el pack.
Disponibles el próximo Jueves 15 de Septiembre.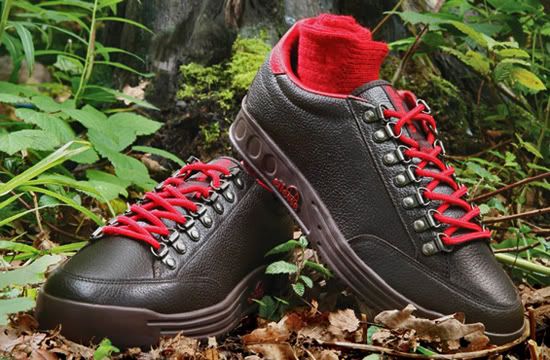 Grand is based in Zurich, which is ironic as Zurich is also a Grand city. Based on its mountain-esque locale it seems both style and function led the Grand Boutique team to decide on a hiking/walking theme. The shoe is not a technical hiking shoe per se but is certainly a conscious homage and thus has hiking influences in the meticulous de-tailing – d-rings and ski hook fastening… with a knapsack on your back! The shoe comes equipped with a fresh set of hiking socks to wear with them.
Available next September15th.