Nike vuleve a fusionar para esta temporada de Spring 2011 la silueta de un modelo original con la tecnología Lunarlon .
Las Lunar Flow han robado la legendaria combinación de colores de sus antecesoras lanzadas en 1989, lo que sumado a la comodidad sobrenatural de las suelas Lunar hace que sea uno de los hibrídos Nike del año.
Disponibles en los dos colores en 24kilates.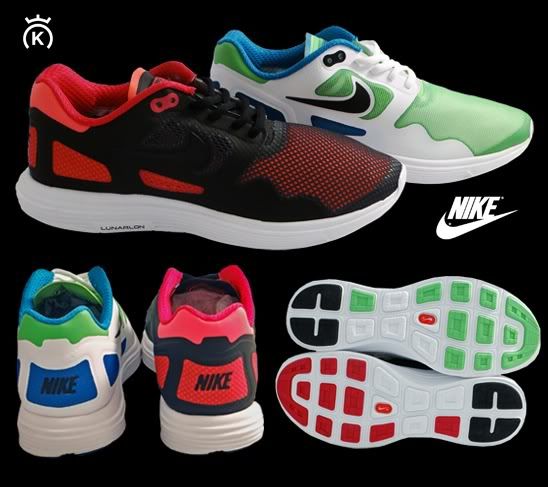 Nike has experienced much success with the introduction of its highly designed Lunar sole which has been used on several various sneaker models throughout the seasons. For Spring 2011, they will be releasing another style called the Lunar Flow which features a low-profile build with Fuse technology incorporated into the upper and a signature white Lunarlon foam sole. Available in two colorways, the Lunar Flow will come in either a white, green and blue combination upper or a black and red one.