Casio G-Shock nos presenta su nueva colaboración con Craig Costello , KR , fundador de la marca de markers y tintas KRINK. El modelo escogido por el artista Neoyorkino es el DW-6900, la silueta de G-Shock más conocida.
El reloj viene en metallic silver siguiendo la estética minimalista de Costello, espejo en la pantalla y LCD display. El DW-6900KR-8JR dispone de resisténcia al agua, soporta 200 metros de presión(20BAR), tiene múltiples alarmas, calendario, varios cronómetros, y su precio va a ser de 119 €.
Disponible en 24 kilates muy pronto.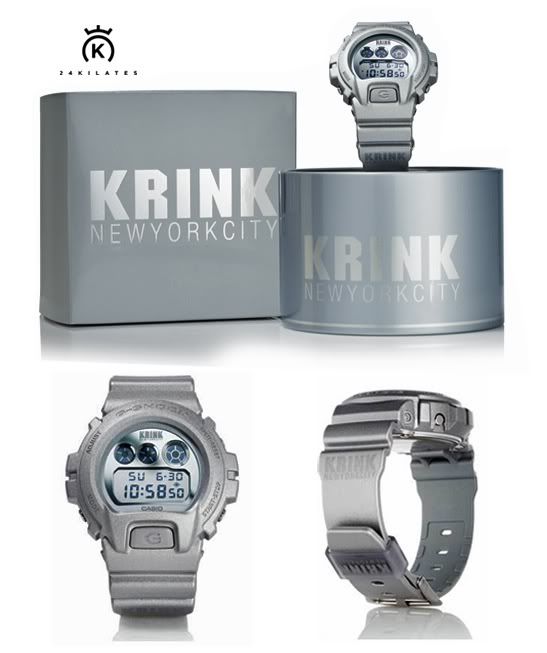 Casio G-Shock presents its new collaboration with Craig Costello, aka KR, founder of KRINK. Unsatisfied with existing commercial art products and tools, KR revolutionized the art supply market by hand-making his own inks and markers and offering them to artists worldwide. G-Shock has been an avid supporter of underground culture, so it was only fitting that they would join forces to create a collaborative timepiece, the DW6900KR-8. Staying true to the G-Shock toughness and technology, the DW6900KR-8 carries the tradition of KRINK's minimalist design aesthetic, featuring a metallic matte silver finish and for the first time in G-Shock history, the watch will bare a full mirror face and LCD display. Craig also omitted all technical type from the inner ring on the face of the watch, making this piece the cleanest look G-Shock has ever produced.
Available at 24 kilates soon.