Los Japoneses Mita sneakers han colaborado con Asics en bastantes proyectos en los últimos años , y para este final de año han preparado la 3ª parte del " Kirimomi Project".Las Mitasneakers x Gel Lyte III que acaban de lanzar , contrarias a las dos primeras colaboraciones del pack, vienen en piel negra , con el upper en leopard print y la suela con cámara Gel Lyte en blanco roto. En las plantillas viene serigrafiado el lema "Far East Tokyo Ueno", en honor al distrito Ueno de Tokyo, Japón.
En 24 kilates vamos a tener el honor de recibir unos pocos pares de esta incríble collab, y las vamos a poner a la venta el próximo 20 de Noviembre .
Si no quieres quedarte sin tu par, ya puedes enviarnos un pre-order a nuestro mail de contacto: shop@24-kts.com o bién llamando al: 93 268 84 37
Mucha suerte a todos!!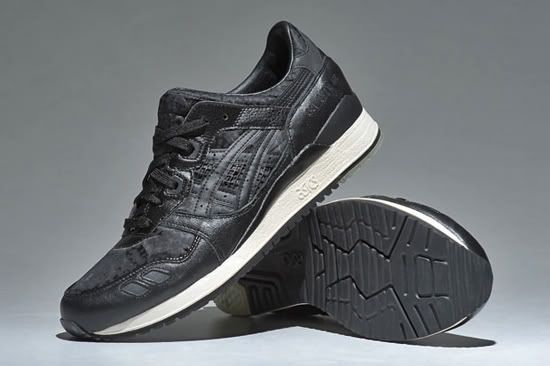 Japanese footwear specialists, mita sneakers, have collaborated on a number of projects with Asics over the years, and this new pair marks the third release from their 'Kirimomi Project'. The mita sneakers x Asics Gel Lyte III pictured above comes to us in a siple mix of black and white, but the cookies-n-cream colorup belies this pair's subtle details. When you get in close, you'll notice a tonal cheetah print, one that's both easier to see in these new photos and replicated in color on the insoles. Those inner soles also read "Far East Tokyo Ueno", a sendup of the beautiful Ueno district of Tokyo, Japan.
Those Kirimomi Project Gel Lyte III will be available next 20th of November, but if you don,t want to loose your pair , send us a preorder email at: shop@24-kts.com or maybe calling us at: 93 268 84 37
Good luck to everybody!!