Nueva colaboración de nuestros amigos Holandeses de Patta con Stüssy , esta vez han retrocedido en el tiempo hasta llegar al álbum de Krs One "Return to the Boom Bap" para coger la inspiración de dos temas clásicos del Hip Hop cómo son "The Crack Cost Money" y "The "P" Is Still Free"y crear una serie de 2 camisetas .
"The Crack Cost Money" viene en blanco con la tipografía de Stüssy en azul y "The "P" Is Still Free"en negro con las letras en el verde original de Patta .
Disponibles en la tienda online. Clica en las fotos y compruébalo!
Stock muy limitado.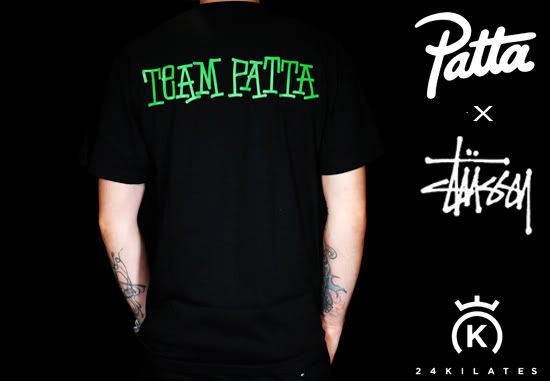 New collaboration of our Dutch friends from Patta with Stüssy .This time the guys from Patta Returned to the Boom Bap of a classic KRS-One song and came up with two designs, both featuring the trademark Stüssy-typography.
"The Crack Cost Money" comes in fresh white with a purple print, while "The "P" Is Still Free" comes in the traditional Patta green on black.
Available at the online store .
Very limited stock.