Si fuiste niño en los 80 como la mayoría de Sneakerheads que existen hoy día entonces recordarás cuando las LA Gear eran lo más del patio, siempre respetando la hegemonía de las Jordan. Ahora la marca vuelve a surtir de zapatillas a las chicas a través de esta colaboración de Patta y Club Zonder Filter.
Viene en color infrared, con numerosos detalles que la hacen objeto de deseo de cualquier chica que disfrute con las bambas.
El modelo estará disponible este mes en una selección de las mejores boutiques de sneakers en el mundo. En exclusiva para España en 24 Kilates!!
Haz clic en la foto y llévatelas!!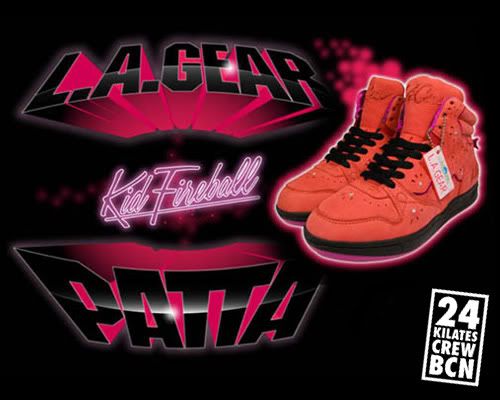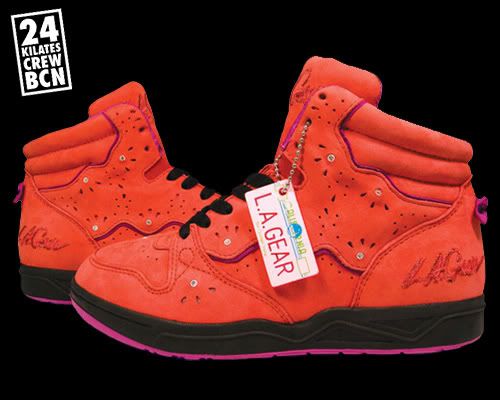 If you were an 80's baby like many of the sneakerheads that exist today then you should remember when LA Gear's were the hottest thing on the block arguably only second to Jordan's. Now the brand is making a comeback and is catering to the ladies out there via a collaboration with Patta and Club Zonder Filter.
This LA Gear Fireball that comes in an all over Infared color, with a number of details that makes it perfect for the female sneakerhead.
The sneakers will be released this month at a select handful of sneaker boutiques, 24 Kilates have them!!
Click in the picture and get them!!