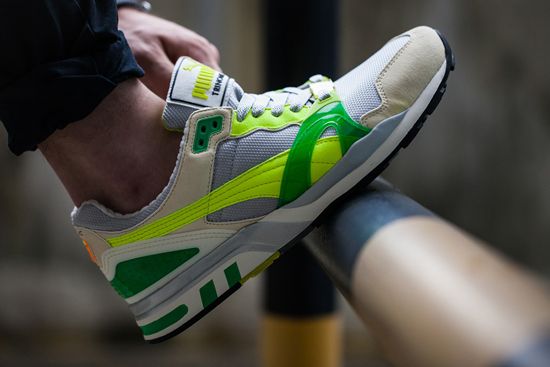 Vuelve un modelo clásico con algunas tecnologías actuales. La Puma Trinomic XT2 Plus regresa a los tiempos y a las nuevas exigencias. Viene fabricada
en
premium suede, mesh y rubber. Su combinación es de gris claro y verde en diferentes tonalidades. Su suela es blanca y los cordones vienen con el logo trinomic.
Ya disponible en 24 kilates!
Straight out of the '90s, the PUMA Trinomic XT2 Plus is set to pounce from the past and onto the shelves this fall. The German sportswear behemoth has dug into their archives to drop the retro running silhouette, complete with the premium suede, mesh and rubber as used in the original release. The first rendition finds PUMA's Trinomic XT2 executed with grey mesh and beige suede trim around its upper, laid over with lime green panels at the signature striping and eyelet areas. These features are offset by grey laces, and sit atop a cushioned white outsole.
Available at 24 Kilates.