Le Coq Sportif ha decidido echar una mirada a sus archivos y resucitar algunos modelos de los 80,s y 90,s. Para empezar, durante esta temporada de Spring 2013 vuelven a reeditar los dos colores originales del modelo Flash, una zapatilla simple pero muy cómoda y increíblemente bonita. Las zapatillas vienen fabricadas con suede y mesh, ambas con el upper en color silver y detalles en una en color deep orchid y en la otra en harbor blue.
Le Coq Sportif va a reeditar más modelos durante las siguientes temporadas, lo que es una estupenda noticia para los amantes de la marca Francesa y las retro-runners.
Disponibles muy pronto en 24 kilates.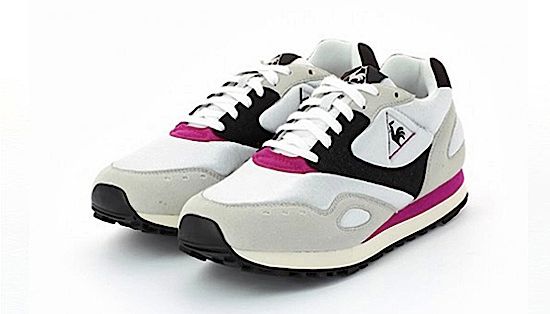 Le Coq Sportif has decided to continue its momentum and they look back in their archives to resurrect some heat from the 80′s/90′s. For starters, the brand revived the Flash, a simple and effective running shoe in its two original colors.
The line-up should include a beautiful color range and Le Coq Sportif seems to boost several other models of the brand back for the delight of the French Brand fans.
Soon at 24 kilates.