La famosa fábrica de joyas de New Balance situada en Inglaterra celebra el 30 aniversario de su apertura, y que mejor manera que lanzar un espectacular pack de 3 colores de 576.
Los tres modelos viene fabricados con una mezcla de suede, piel y nubuck, todos ellos con la bandera Inglesa en el heel. Las zapatillas vienen con detalles relacionados con tres de los trabajadores que más tiempo llevan en la fábrica.
El modelo de Andy Mandle viene en piel gris con detalles en rojo, y el interior de la zapatilla en estampado de cuadros rojos y negros. El modelo de Billy Edgar viene en piel gris y detalles en verde y por último el modelo de Roy Bell viene en suede gris, detalles en azul y corduroy en el interior de la zapatilla.
Todas ellas viene con tags commemorativos de '30 Years of Manufacture in the U.K. 1982-2012′. Disponibles pronto en 24 kilates. Si no quieres quedarte sin tu par, mándanos un pre-order a nuestro email de contacto: shop@24-kts.com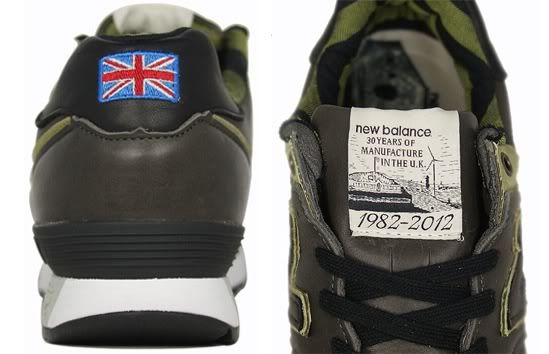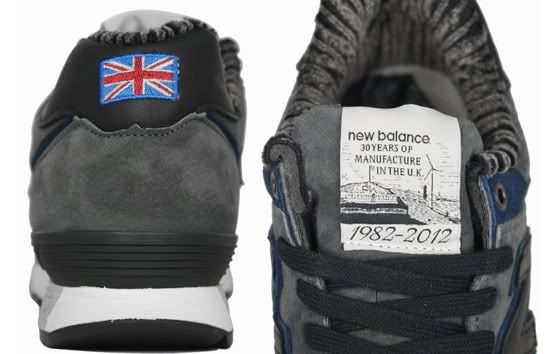 New Balance's UK plant is celebrating 30 years of pumping out silhouettes by pumping out more silhouettes. This trio of New Balance 576 models are tricked out in honor of the occasion with with an either suede, nubuck or leather upper and a just as diverse set of linings. The sneakers come with a few bells and whistles and are tributes to three particular New Balance UK plant employees. Andy Mandle chose charcoal and red with a tartan sockliner, Billy Edgar goes earthy and opts for a two-tone zig-zag on the inside and Roy Bell rounds out the group with a chilly grey and blue suede design lined with corduroy. All of them have '30 Years of Manufacture in the U.K. 1982-2012′ tags to drive home the theme.
Available soon at 24kilates
Pre-orders: shop@24-kts.com