Con las Olimpiadas de Londres 2012 acercándose, New Balance ha preparado dos increíbles colorways del modelo 576 para conmemorar la ocasión.
Las zapatillas han sido fabricadas en la fábrica de Flimby, en el norte de Inglaterra y destacan por su combinación brutal de materiales, los cordones encerados, su lengüeta con el logo conmemorativo del pack, los detalles dorados y la bandera inglesa en el talón.
El primer colorway en llegar és el M576IV(gris) y ya está disponible en nuestra tienda online.
El segundo colorway, el M576XIV estará disponible a partir de Marzo en 24 kilates.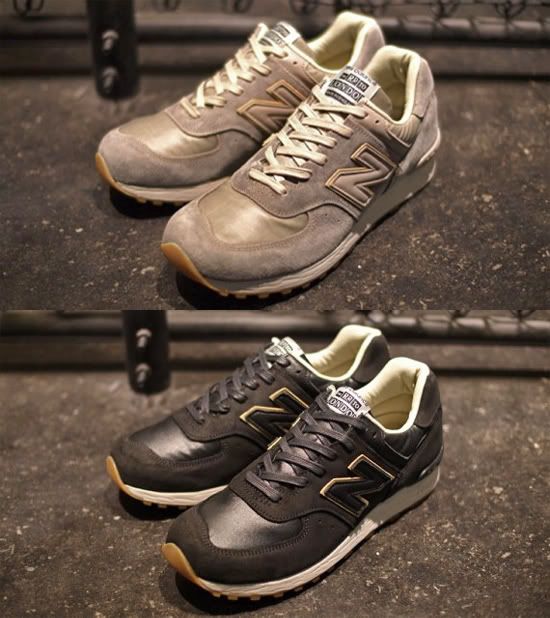 The New Balance 576 is a Flimby favorite that has already been called upon a couple of times for UK themed packs. New Balance is back at it in anticipation of the 2012 Summer Olympic games which will be taking place in London. Hence 'The Road to London' pack, so named for the special tongue tags featuring the same words, representative of the journey many will make come summertime in search of glory. Hopeful gold accents swirl around the sneaker and even into the Union Jack flag on back, an obvious tie-in with the Olympic theme.
The M576IV it,s available now at our online shop , the other colorway , the M576XIV will be available during the next month.