Para celebrar el 30 aniversario de la fábrica de Flimby, New Balance ha creado un pack de dos nuevos colores de M577, inspirados en el mercado ganadero que hay en las cercanías de la fábrica de New Balance en Inglaterra.
El pack consiste en dos M577 Made in England, una de ellas en color verde y la otra en azul de base, ambas construidas con Premium leather, canvas, franela y twill. Adicionalmente, cada modelo trae una etiqueta con el nombre del pack cosida en la lengüeta y un lacekeeper metálico con el número de modelo.
Ambos colorways van a estar disponibles este mes de Septiembre en 24 kilates. Estás interesado en pillar unas? Sólo tienes que mandar un pre-order a nuestro correo de la tienda: shop@24-kts.com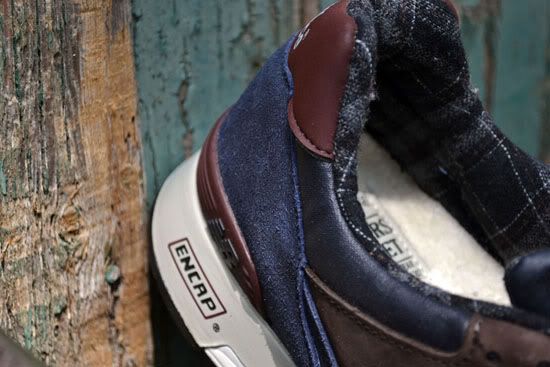 With 2012 marking the 30th Anniversary of New Balance's Flimby Factory, the brand celebrates by releasing a pack of 577 runners inspired by the nearby Farmer's Market.
The two-shoe pack consists of green and blue-based colorways, each featuring builds that consist of premium leather, English waxed canvas, twill and flannel. Additionally, each shoe sports a custom branding badge on the tongue.
Both the Navy and Olive colorways will be available at 24 kilates in September. You will cop one pair? Just send us one email at: shop@24-kts.com